2021 / 22 Annual Report. 'Championing What Matters to You'.
A look back at all of the key work we have done over the last 12 months across South Tees.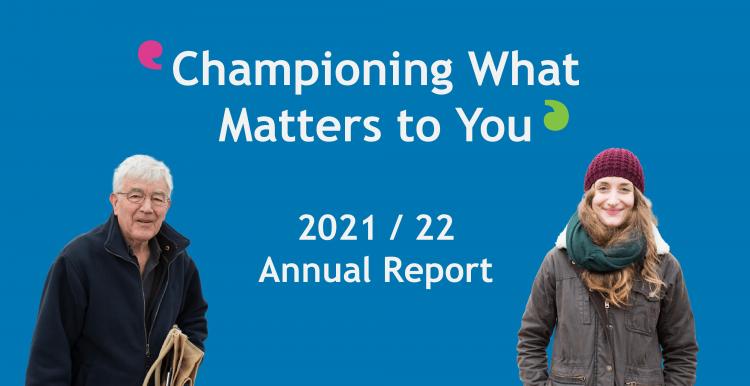 Find out our highlights from 2021 / 22, including who we engaged with, our focus areas, and our impacts.
Our latest Annual Report contains lots of info on what we've been working on over the last twelve months, and how the landscape of health and social care services have changed. 
As well as this, you can read about our collaborative work with Healthwatch teams in our region to seek your experiences on local dentistry, and how we helped with Tees, Esk and Wear Valley NHS Foundation Trust's 'Community Transformation Programme'. 
The report also begins with a foreword from Healthwatch South Tees Chair, Paul Crawshaw, and ends with our priorities for the coming year. 
If you'd like this report in a different format, please get in touch. 
healthwatchsouthtees@pcp.uk.net  
0800 118 1691 
Text only: 07451 288 789