Become a Healthwatch Community Champion!
We rely on local people sharing information with us.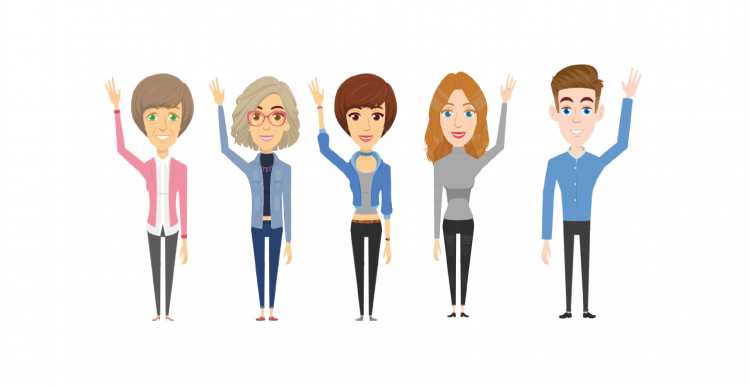 Why do we need Community Champions?
As we are the independent champion for people who use health and social care services, we're here to make sure that those running services, put people at the heart of care. This makes sure that services continue to develop to reflect the changing needs of the people who use them.
Our sole purpose is to understand the needs, experiences and concerns of people who use health and social care services – especially those who are vulnerable and/or from seldom heard groups and to speak out on their behalf. 
This role has become increasingly important, so we need people who can be our eyes and ears on the ground. 
As we can no longer go out into the community to engage with people and visit health services, we have had to adapt the way we work to ensure we can still gather local intelligence. 
We understand the importance of trusted relationships when sharing information, especially in relation to health. That is why we are focusing our efforts on our Community Champions - people who engage with members of your local community who would be willing to share anonymised information they are being told.
We will also share information with you so you can keep your local community up to date with our work and changes to local health and social care services. 
Who can become a Community Champion? 
Anyone who:
Lives or works in Middlesbrough or Redcar and Cleveland
Is part of a local support group
Has the opportunity to regularly speak to local people and communities e.g. neighbours, friends, social groups
If this sounds like a role for you, please contact us on healthwatchsouthtees@pcp.uk.net with your name and community role (if applicable).
How do I feedback information?
We want to know of any positive or negative experiences relating to health and social care services, that are shared with you or that you may pick up day-to-day.
Information can be kept anonymous, however service details would be beneficial in helping us share intelligence with the appropriate people and services. 
Communication will be maintained with you, to regularly update on any actions and outcomes that develop as a result of the intelligence.
This intelligence can be shared regularly with us in whichever way is easiest and convenient for you – through our general e-mail, our telephone and also our 'Contact Us' form on our website. Through these methods, information will come directly to the Healthwatch South Tees team and will be kept private.  
What will we do with the information you tell us? 
We will share this information with the relevant services, our contacts and any forums we are involved in, e.g. the South Tees Live Well Health and Wellbeing Board and the Patient Experience Subgroup at James Cook University Hospital. This will allow for strategic decisions to be influenced by local people. 
Any patterns and trends that we identify from the intelligence will steer our workplan priorities and decisions for Enter and Views (a formal activity where we attend a service to get feedback from patients/public and staff to see how well it is working).
Produce reports highlighting good practice as well as making recommendations for improvements.
Share specific intelligence with decision makers to improve services or influence future commissioning priorities.
What benefits will becoming a Champion bring? 
You can find out about what is going on in the local area that could be of interest to you, your organisation and communities you support.
We will share details of community events, changes to local services, and relevant health and social care information.
Feedback experiences of local people with the confidence that we are an organisation that can influence change in care in your local area. 
Influence Healthwatch workplan items. 
Connect with other Healthwatch South Tees Champions and share experiences and practice over a cup of tea in an informal way.
Highlight any areas you may benefit from developing your skills and knowledge.