Happy Christmas From The Healthwatch South Tees Team!
It's been a challenging year for our team, but we've come through it very satisfied.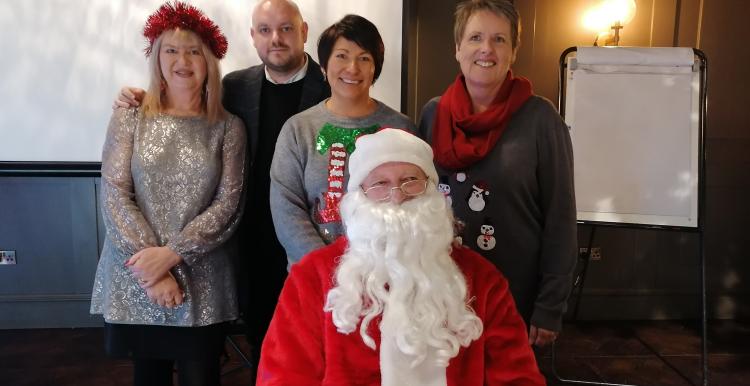 We overcame various obstacles and have continued to gain valuable insight from local people to influence service development and improvements where we can - and build on this in the New Year. 
Here are some of out highlights from 2021: 
 
Some outstanding teams and individuals working within the health and social care sector were recognised once again, by receiving a Healthwatch STAR (South Tees Award of Recognition) Award. 
Our Annual Report was produced which highlighted our work over the past 12 months - and included our priorities for 2021 - 2022
We spoke to 600 local residents during our recent consultation, which will be used to influence the Tees, Esk and Wear Valley NHS Foundation Trust - Community Transformation Programme and the Tees Valley Mental Health Alliance. Our full report, 'Mental Health, Wellbeing and You - A South Tees View'  can be found in the reports section of our website.
We also produced a number of other reports to collect local intelligence of people's experiences of a range of health and care services to inform not only our priorities but also external developments, as detailed below. 
-  A Parent Carer Perspective - Replacing the Autism Pathway (Can be found in the reports section of our website)
-  Experiences of GP Access, On-going Treatments and Wellbeing Throughout the Pandemic (Can be found on the reports section of our website)
We have supported over 100 people during 2021 via our #JustAsk Information and Signposting function
Accumulated over 300 more Twitter and Facebook followers 
Supported over 20 awareness campaigns 
Reached out to both Redcar and Middlesbrough libraries by providing 1,000 bags, bookmarks and information cards (featuring our Information and Signposting function) to older people over the lockdown period.
Recruited lots more Community Champions!
…and much, much more! 
However, none of this great work could have been produced without the support from local community members, stakeholders, health and social care professionals, volunteers and focus groups. So from every member of our team...thank you! We look forward to continuing our work in 2022. 
Have a very Merry Christmas and a Happy New Year!