South Tees opens innovative 'virtual ward' for COVID-19 patients
A virtual ward has opened, offering COVID-19 patients the opportunity to be monitored remotely, leading to earlier discharge.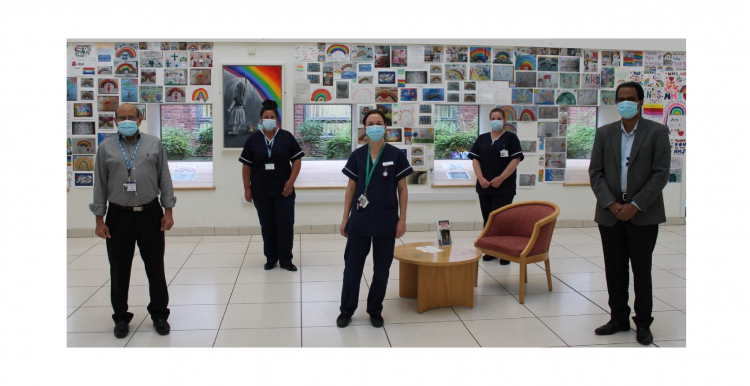 Image courtesy of South Tees NHS Hospitals Foundation Trust
Using a pulse oximeter, which is a small, non-invasive clip placed on the finger, patients can monitor and report their oxygen levels to the respiratory team at South Tees Hospitals NHS Foundation Trust while on a telephone call with them.
This method allows people with COVID-19 to be discharged from hospital earlier, while continuing to receive care.
The full article can be read on South Tees Hospitals NHS Foundation Trust's website.