Mental Health Awareness Week 2020 Recap
For Mental Health Awareness Week 2020, we highlighted our work with young people and promoted messages of kindness from local people.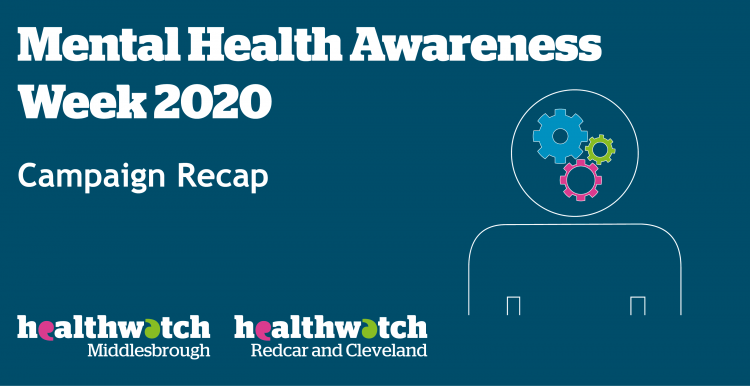 Mental Health Awareness Week took place between 18-24 May, and the theme this year was 'kindness'. We decided to get involved by showcasing the work we have done with young people about their thoughts on mental health, as well as ask local people to share their experiences of kindness.
We received lots of fantastic videos and photographs from people telling us what kindness means to them, and how they have demonstrated it:
Sarah's video, helping her mum to fold clothes, was most popular. We sent Sarah a voucher to say thank you very much. We thought this was a fabulous way to demonstrate 'kindness' during Mental Health Awareness Week.
Throughout the week, we also released a series of infographics which summarised various sections of our latest report, entitled: 'Our Future: Young People Speak Up about Mental Health'. 
We also held a virtual session with young people who attend Hemlington Linx Detached Youth Work Project, and asked them questions about their mental health in relation to Coronavirus and lockdown.
The campaign allowed us to reach over 10,000 people on social media, raising awareness of mental health locally and of the organisations we worked in partnership with, including Redcar Education and Development Ltd. and Skills for People!
We'd like to highlight how important it is to work together to support our local communities.  We are very grateful to Redcar Education and Development Ltd. (Adults with Learning Disabilities in Redcar & Cleveland), Skills for People, Hemlington Linx and Linda Lord (South Tees Young People Commissioner) for joining us to take part in the national campaign to raise awareness of Mental Health.
You can download the infographics we published on our social media channels, and the responses we received in the virtual youth session below: