Safeguarding Adults Week 2019 - A Recap
We'd like to say a huge thank you to everyone who supported Safeguarding Adults Week 2019 last month. We posted lots of information about spotting the signs of abuse and the types of support that is available locally!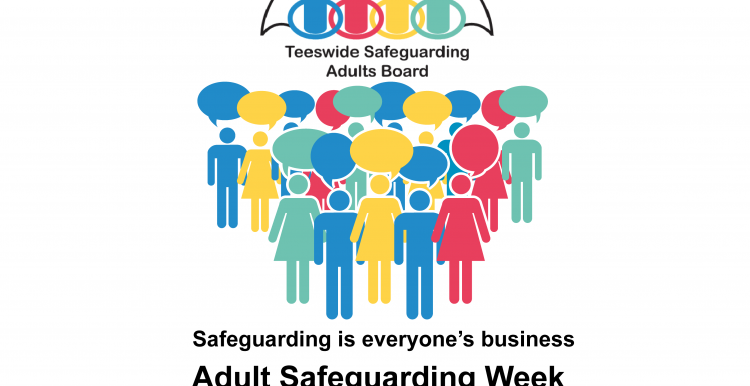 Here's a summary of our involvement in the campaign:
Safeguarding is everyone's business.
What is Adult Safeguarding? Safeguarding adults means protecting a person's right to live in safety, free from abuse and neglect. We shared a fact-sheet explaining the roles and responsibilities of a Safeguarding Adults Board. 
What are your responsibilities? We posted a checklist outlining what to do if you encounter a safeguarding situation, including assessing the situation, ensuring the person's safety, reporting risks and making a record of what has happened.
Modern Slavery: A complex crime that operates on a huge scale across multiple countries. It can include human trafficking, forced labour and domestic servitude, and it can occur within local communities in secret. The Home Office has released a short video about spotting the signs of modern slavery.
Self-neglect: We outlined what constitutes self-neglect, including hygiene, clothing and living conditions, and highlighted information from the Ann Craft Trust which explains how to respond to self-neglect cases.
Domestic Abuse: Clare's Law  is available to all members of the public, and can help you find out if your partner has a history of domestic violence, or could potentially be a risk to your well-being. You can make an enquiry by visiting a police station, calling 101 (the non-emergency police number), or speaking to a member of the police on the street. Once an enquiry has been made, a range of checks will be carried out and if information needs to be shared, you will receive it in confidence.
What is Integrated Care? "It is care that is planned with people who work together to understand the service user and their carer(s), puts them in control and coordinates and delivers services to achieve the best outcomes." Health Education England NHS have released a guide to integrated care which can be read here.
Our final focus of Safeguarding Adults Week was safeguarding in sport. Often, people think they would benefit from being more active, but sometimes feel unsafe or that there are too many barriers to them accessing sports facilities.The Live Well Centre in Middlesbrough has a gym and offers low-cost programmes for people with long term health conditions or who require disability access, with highly-specialised staff on hand to support.If you'd like to find out more, give The Live Well Centre a call on 01642 727570 or send them an email.
You can download a collection of images, including a checklist outlining the signs and responsibilities of safeguarding, information about Clare's Law and information on self-neglect below: